Clothing

Beach clothing should consist of sandals, flip flops or water shoes, sun hats and/or baseball caps, swimsuits or swim trunks (at least two for each person) and beach cover-ups. Swimwear with UV protection is recommended for infants and toddlers. A sarong is also a great idea - as it can double as a skirt, dress, shawl, beach towel, top sheet and a tablecloth.
In addition to beach wear, each person should have one pair of clothes for every day of vacation plus a couple extra pairs for emergencies. A jacket and long pants should be included for breezy walks on the beach at night. (Note: most Seaside Vacations homes include a washer/dryer - so you could get by with packing less clothing.)
Shoes - shoes are always tricky as they can sometimes be heavy and bulky. Try to limit yourself to three pairs: a comfortable pair for walking extended distances, a pair of sandals or flip flops and a dressier pair for evenings out. Keep the elements in mind - your shoes may get sandy or damp from ocean water.
Don't forget pajamas and underwear! (Note: Don't forget about the youngsters who may require a few extra pairs of underwear.)
Toiletries
Make a checklist of toiletry items you use every day and refer to the list when you pack your suitcase. Your list should include: toothbrushes, toothpaste, shampoo, conditioner, body wash or soap, shaving cream, razors, deodorant, make-up, hairbrushes, hairspray, sunscreen and anything else you will use on vacation.
Identification and Money
Make sure you know what kinds of identification will be required on your trip. Your driver's license will be sufficient in most cases if your destination is domestic. It's also a good idea to travel with some cash in case of an emergency.
Medicine
If you are on a prescription, pack enough medication for your entire vacation. You should also bring extra - enough for another few days - in case your itinerary changes and you need to stay longer. Bring along certain over-the-counter drugs in case you get sick while on vacation. It is easy to pick up a cold while traveling or have allergies flare up in a new city. You might also want to bring something that helps with motion sickness. Aspirin, antihistamines, Dramamine and Tums are all good to have on hand.
Emergency Items
No matter where you will be vacationing, you should have first aid supplies with you at all times. Get travel-sized versions of antibacterial ointment, sterile bandages, sunscreen, motion sickness medication and gauze to carry with you in case of injury. Other emergency items may include a list of the emergency phone numbers in the area and your health insurance cards.
Resource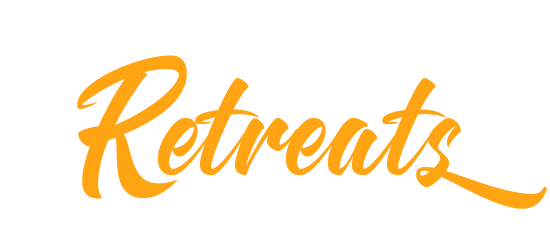 Cape Coral Vacation Home
Freshly remodeled 3 BR home. Situated right on the canal, the house is located in one of the more beautiful neighborhoods in Cape Coral. Kitchen, tile, and master bathroom tub are all brand new. The property has lots of open space and is a great place for a relaxing getaway this season. This beautiful house sits on the water in a beautiful Cape Coral neighborhood. The layout is spectacular. Not far from restaurants, entertainment and activities.
For availability contact property manager, Linda Reilly 631-678-6373 or email beachretreatsfmb@gmail.com
Bright tropical decor with a spacious living area, sofa bed and large TV. Fully equipped, newly renovated galley kitchen. Comfy Queen size beds in both bedrooms. Master bedroom has an en-suite bath with a large vanity and separate water closet with walk in shower. Through the sliding glass doors from this room is the entrance to the beautiful screened,heated pool. The pool faces south and gets lots of sun. Outdoor dining, pool towels provided plus gas barbeque grill. The community park and fishing dock are just 2 doors down. The beach is a short 5 minute walk, easily access the trolley that runs up and down the island. This is a pet-friendly house (restrictions apply).
Rates and Availability
Beautiful sunsets from two decks overlooking the water makes this a wonderful place to relax with family & friends and enjoy the outdoors. Heated pool and integrated spa plus a dock for fishing and a gazebo with a hammock for taking a siesta any time of the day! The beach and Times Square are a short 3 minute walk away. Restaurants and pubs are even closer just at the end of the street. Close to the Bay and the Key West Express. Inside the upper level has 2 bedrooms with Queen beds. The lower level is a separate apartment perfect for groups to have some space from one another. It has another fully equipped kitchen, dining area, sitting area, and large bedroom with two Queen beds. Pet friendly (restrictions apply)
Rates and Availability
Click here for a 360 virtual tour